We sometimes might feel down when we see that people we know have become successful more quickly than us. For example, our friend, who is even younger than us, just started their blog about a year ago, but she has got 20 times as many followers as you have while you started your blog 5 years ago. It could be that your peer who has just worked for about 2 years could make double your salary and obtain a better position than you could while you have worked for 10 years already. I am not exaggerating. This has really happened. If you have been feeling this way, you're not alone because I have experienced this, and even some successful people you have heard about, including Jack Ma, Steve Jobs, Elon Musk, and others, succeeded at their own paces.
I hope that after reading this article, you will realize that success isn't an overnight thing and everyone has different time frames; hopefully the following people's success stories will help you understand more about success and will motivate you to keep going for your dreams.
Great success doesn't happen overnight
You might have ever heard about Jack Ma, a co-founder of Alibaba Group, the world's largest e-commerce company. I would like to share with you a little bit of success journey before he becomes the world's billionaires.
He was born in 1964 in Hangzhou, Zhejiang, China. He was born and grew up in a poor community.
At the age of 12, he just knew ways to improve his English.
At the age of 24, he obtained a bachelor's degree in English and just got a job as an English teacher. Prior to then, he had failed a standardize university entrance exam twice.
When he was 35 years old, he was earning only twenty dollars per month.
In 1999, when he was also 35 years old, he founded the Alibaba Group.
In 2014, Alibaba grew to become the largest online commerce platform for small businesses. The same year the company goes public, with a $25 billion IPO and a new trading price of $68 per-share, according to TheStreet's Article on History of Alibaba: Timeline and Facts, dated on 20 October 2019.
As of 2017, Jack Ma's net worth was $28.6 Billion. He went from earning twenty dollars per month to earning millions of dollars per day.
If you'd like to read more about Alibaba Group story, there is a book available in the kindle version titled Alibaba: The House That Jack Ma Built Kindle Edition, written by Duncan Clark. You can click on the book title to see its price and description on Amazon.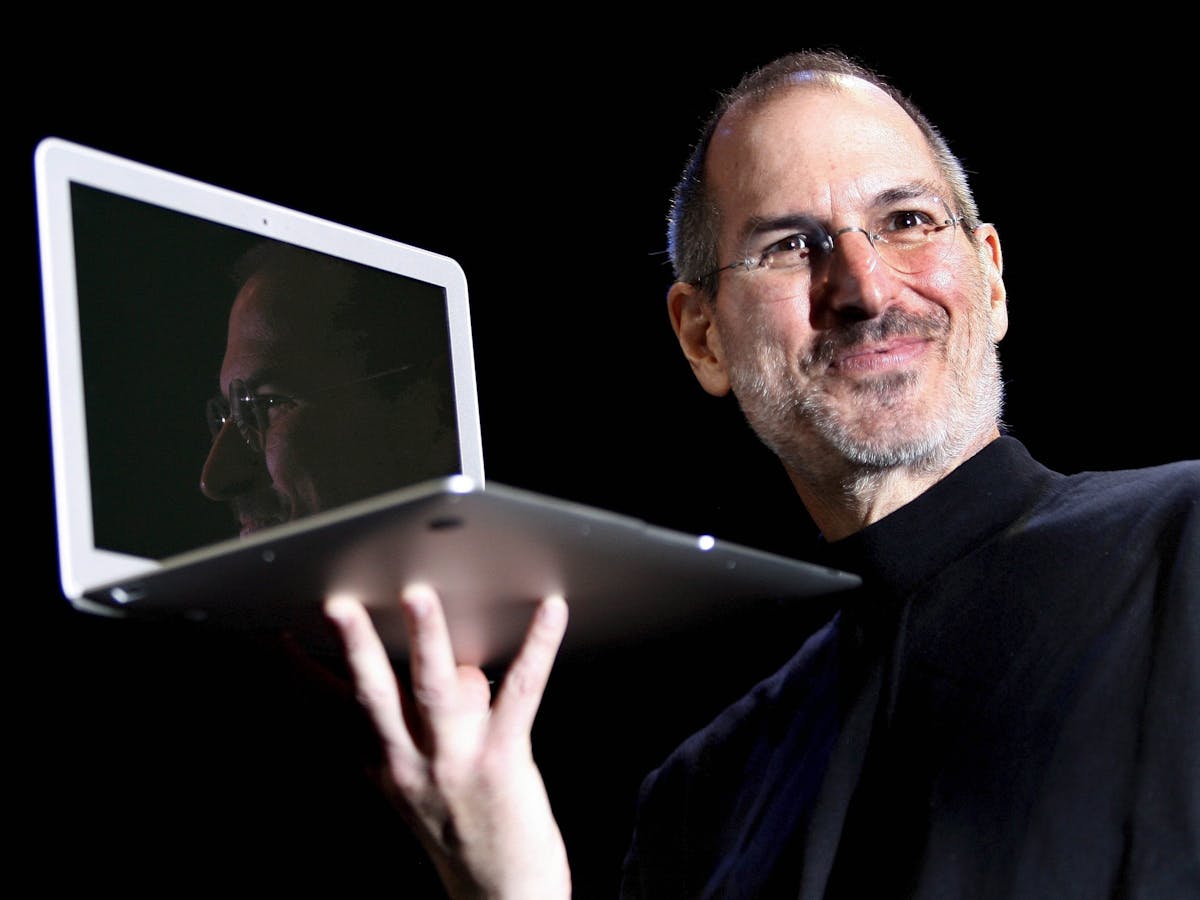 As you have known, Jobs already passed away. Before then, Jobs was a Co-founder, Chairman, and CEO of Apple Inc. He was born in 1955 in San Francisco, California, United States, and passed away in 2011. His networth was 7 billion dollars in 2011.
In early 1974, he took a job at Atari Corporation as a video game designer to save enough money for a pilgrimage to India to experience Buddhism.
In 1976, Apple was launched.
In 1977, Jobs managed to obtain financing, distribution, and publicity for the company, Apple Computer.
In 1984, Apple's Macintosh (Mac) was introduced.
In 1985, Jobs was asked to leave the company he built.
In 1997, Jobs returned and became a CEO again.
After many ups and downs, in 2018, Apple became the first publicly traded U.S. company to be valued at over $1 trillion and the first valued over $2 trillion two years later. It's ranked as the most valueable products.
As of January 2021, there are 1.65 billion Apple products in use worldwide.
If you'd like to read more about Steve Jobs's story, you may like to read this book titled as Steve Jobs: A Biography by Walter Isaacson. You can click on the book title to see its price and description on Amazon.
After you have read about brief success stories of Jack Ma and Jobs above, you can learn that their great successes were not achieved overnight. It took them years to build the giant companies, and both of them achieved greatly at their own paces. Someone else who is the same or similar age might be successful or might not be successful yet. Who knows?
So here what I'd like to say is that we are gifted with different talents and privilege. It is an undeniable fact that we are not the best and the most successful in everything we do. Sometimes someone else's business grows faster than ours do or things go more smoothly for others than us and vice versa for some underlying reasons.
Everyone has different timing.There is no exact rule that a person must be successful at this age or that age in their life.
Success depends on many factors such as someone's family situation, country situation, resources, education, efforts, dedication, talents and more.
For this reason, we cannot compare our journey with someone else's. If you feel you are progressing very slowly despite tremendous efforts, try to figure out why it is not working for you, and find ways to help you move faster,. After you have already done your best, and it is still so, just accept it and move on. And perhaps God has seen you as an ideal person to undergo this experience so you can help others who are in this situation.
*Some of the links in this description may be affiliate links, which means I may receive a small commission at NO ADDITIONAL cost to you if you decide to purchase something. However, please don't worry, I don't recommend anything I don't love. 
References