Among all children, he was the only one born without limbs. He used to think he never could get a job, and become a husband and father, for no one would ever want to hire or marry a disabled man like him. He attempted suicide several times because he thought he was a burden to his family. He was his own enemy. Well, every parent wants their child to be healthy and grow as general children do. His parents did not think he was a burden since he's born, but instead, they considered him a special gift from God. This word inspired him. Then, he started trying to do everything he could, and he finally could find out why he exists.
His efforts and hopes turned his life up to the point where some physically fit people could not do as well as he did. He is physically disabled, but he is emotionally strong, which is what help him overcome his obstacle. He has won an award-winning public speaker in Australia, become a world-renowned speaker and a well-known book author, who has inspired many people around the world. In addition, he has built a happy family with a beautiful wife and four lovely children. Could you guess who he is? He is Nick Vujicic. He is one of my favorite book authors and inspirational speakers.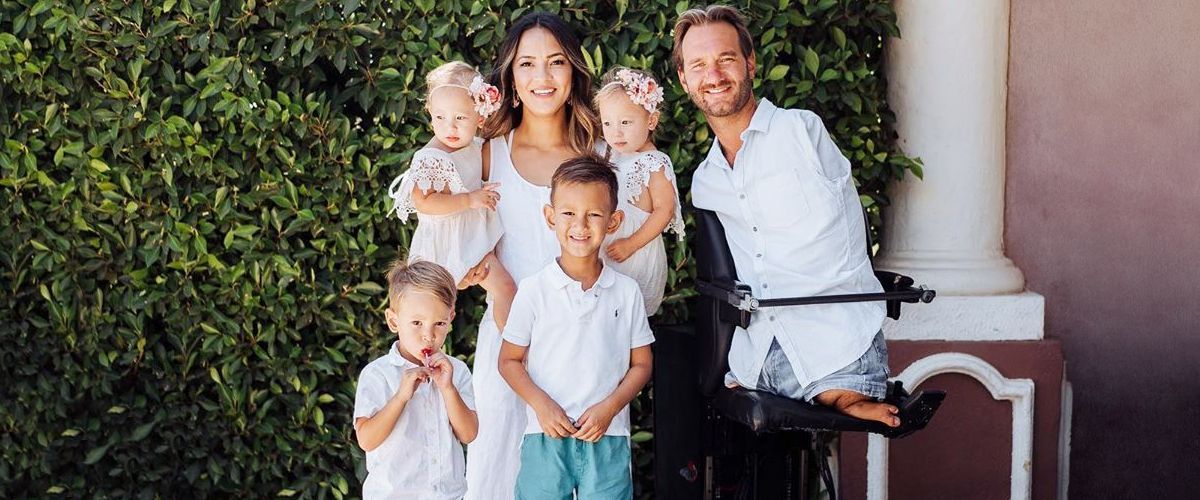 What has his story taught us?
Everyone's born for a cause. You need to figure it out.
Your success doesn't mainly depend on your physical appearance but your inner ability, mindset and attitudes toward life.
You could be someone else's inspiration.
Parents always play the most important role in motivating children. As parents, encourage and motivate your children to live the best life possible.
Get more inspiration from Nick about how he has overcome his disabilities and achieved success in his career and family life, you may like to read his well-known books below.
Share with me your thoughts how he inspires you in the comment below. Thank you. See you until next time 🙂
*Some of the links in this description may be affiliate links, which means I may receive a small commission at NO ADDITIONAL cost to you if you decide to purchase something. However, please don't worry, I don't recommend anything I don't love.